Asterios Papastamatakis – 250 Real-life Melodic and Rhythmic Exercise Ideas – Jazz and Blues – For All Musicians – PDF Download
A new approach to practising your improvisation skills with real jazz and blues exercises & chops.
5 Full Books in PDF with 250 Jazz  / Blues Exercises in all Keys
250 real life melodic and rhythmic exercises / ideas – each exercise is written in all 12 keys to help you develop your improvization skills

and at the same practice in all scales.

Improve your jazz and blues improvisation skills with real life jazz piano improv solo ideas

You will find 2 bar ideas and also 4 bar or 8 bar musical phrases / exercises all along with the chord progressions.

Study all exercises in all 12 keys and improve your jazz piano technique in all scales –  PDF scores available for all keys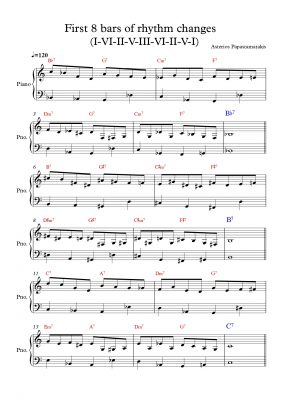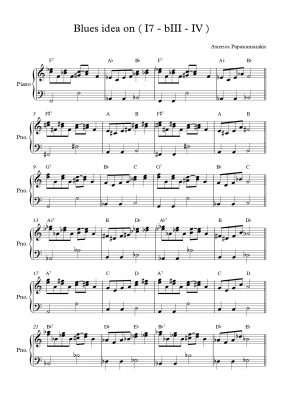 About the author – Asterios Papastamatakis
A never-resting organ activist, a soulful virtuoso full of depth. After studying jazz piano and arrangement in Berklee College of Music, Asterios relocates to Athens where he forms his own bands, plays with numerous Greek artists and never stops exploring different musical styles.
He has been the hammondist of choice for visiting artists from the US and Europe such as Stanton Moore, Gergo Borlai, Keith Carlock, Richard Smith, Tasha's World, Alex Foster and Warrior Soul's Kory Clarke.
He taught music theory, harmony, jazz piano and ensembles at "Filipos Nakas Conservatory".
Instant download of all 5 books after your purchase.