"Practice the minimum"
– Bill Evans
The Drumming Vault : A new approach to drum learning.
With today's infinite sources on information of the web, it's very easy to get overwhelmed as to what and how to practice. The Drumming Vault aims to solve this problem by providing laser focused mini drum lessons on the most important -must know- aspects of Drumming (what to practice) as well as play-a-long exercises to make students practice efficiently (how to practice).
Our library of more than +200 and growing online drum lessons covers everything from how to set up your Drumset, to complex stickings and techniques.
We prioritise efficiency by offering the minimum amount of information needed for each sub category, which makes it easier to digest and understand.
We believe the minimum amount of material, with the maximum amount of practice, is the most efficient way to learn a new skill.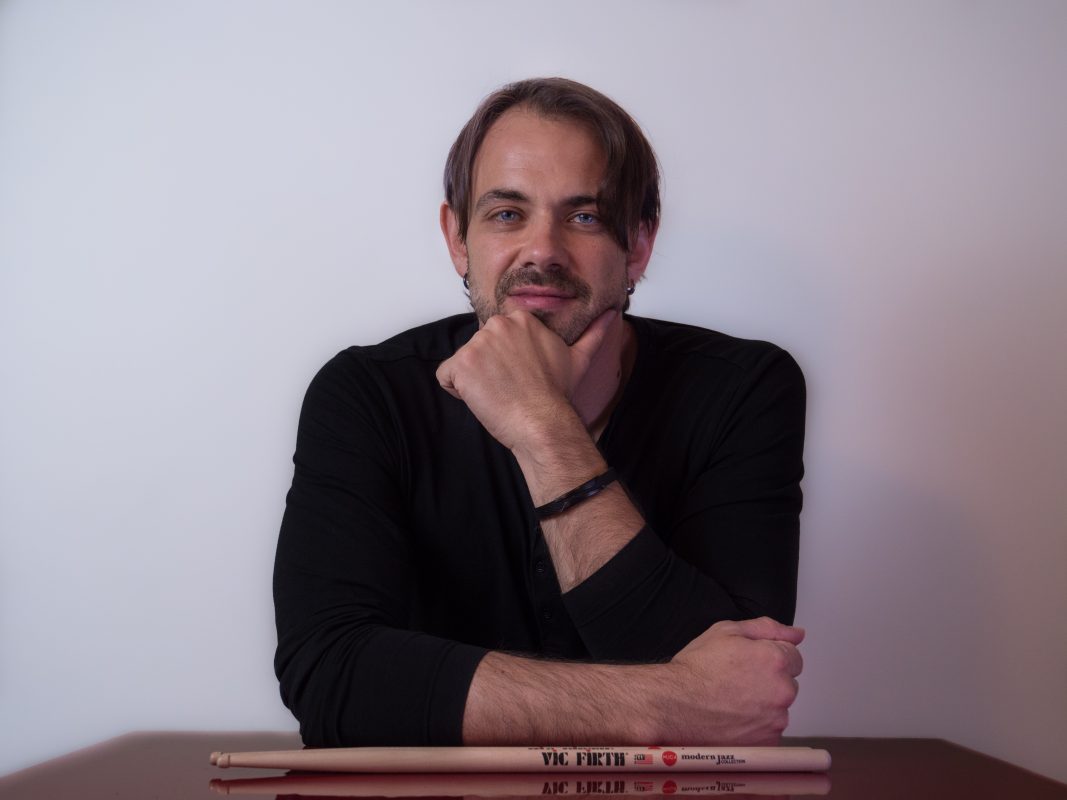 Kal Drako is a Session/Touring Drummer and educator, originally from Athens, Greece. He is a LACM (Los Angeles College of Music) graduate and resided in Los Angeles from 2004-2010, where he toured and recorded locally and nationally with the likes of : Regie Dozier, Phillip Giffin, Mike Tucci, Philip Bynoe, Mike Miller, Noush Skaugen, Diego Langtry, Antonio Pontarelli, Amberside and Viva la Union among others.
He can be heard in various jingles and music for film and TV, including the NBC sitcom "Brothers and Sister" (2006) and American Idol. He has also toured and/or recorded with many household names in Greece and cyprus such as Dionisis Savopoulos, Michalis Xatzigiannis, Panos Mouzourakis, Lavrentis Machairitsas, Anna Vissi, Helena Paparizou, Christos Thivaios, Thanos Mikroutsikos, Stavros Lantsias and George Kontrafouris to name a few. He currently teaches at LAB music education Athens, and is department head of Professional Program Drums.
He taught at LAB DRUM CAMP 2016 alongside Virgil Donati, Gergo Borlai, George Kollias, and Ralph Gottlieb and remains an active clinician and educator. He has released 3 albums as a singer/songwriter : "Minimal", "There.is.no.destination" and "His. Loyal. Darkness". He is endorced by Meinl Cymbals, Gretsch Drums and Vic Firth drumsticks.
Online Drum Lessons Channel by Kal Drako

The Drumming Vault
✓ Transform your drumming skills by focusing on the most vital – MUST KNOW – aspects of Drumming.
✓ Simple and laser focused – short length info. Customise your own practice schedule by choosing 1-5 clips per week to practice.
✓ 64 follow through/play a long warm up exercises! Practice with me in REAL TIME to maximize hand technique, endurance and control.
✓ Drum Lessons for all levels, from how to hold the sticks and sit on the stool to Groupings, Chops, Time keeping and Groove. Go from Beginner to Advanced by following this simple method, or use the program to compliment your main education.
✓ Full access to the drum lessons library (200 videos and growing)
✓ Video speed control
✓ Unlimited Streaming from all devices
✓ Access to Kal Drako Private FB Group
99€€ PER YEAR - CANCEL ANYTIME - SAVE 15%
9.99€ PER MONTH - CANCEL ANYTIME