JAZZ AND BLUES KEYBOARD BITE SIZED LESSONS CHANNEL
✓ Over 170 short videos with fresh jazz / blues exercises and growing!
✓ New lesson uploads every Monday / Wednesday / Friday
✓
PDF download
for each exercise
✓ Improve your jazz and blues improvisation skills with real lile jazz piano improv solo ideas
✓ Study all exercises in all 12 keys and improve your jazz piano technique in all scales –  PDF scores available for all keys
✓ Spice up your Jazz / Blues / Latin / Funk solos
✓ Start using new jazz chord progressions and blues scales
✓ Discover new creative ideas for jazz comping and soloing
About the course
I present new ideas for you to practise in different genres (blues, latin, jazz, funk, rock, etc.). This will help you develop your technique and spice up your playing. I am uploading a new video each Monday – Wednesday and Friday so make sure you come back to check the new lessons!
Hope you find my keyboard lessons inspiring!
The real life jazz and blues exercise ideas presented in this course will spice up your playing and will help you improve your improvisation skills.
In all videos I am performing the chops in different tempos. You will also be able to see all notes, chords, and scales diplayed clearly on a virtual piano keyboard. While it is primarily aimed at pianist-keyboard players, other instrumentalists can use it, too. 
This will help you develop your technique and spice up your playing while presenting a few out of the box jazz improv tricks.
For each exercise you can download the PDF score in all keys. Practising in all keys over a period of time will help you improvise better, improve your technique, feel more comfortable and become a better musician overall.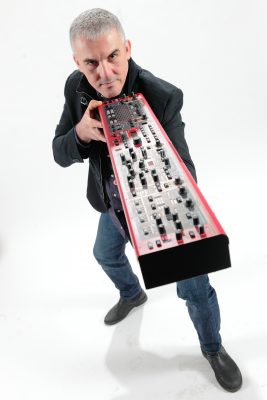 About Asterios Papastamatakis
A never-resting organ activist, a soulful virtuoso full of depth. After studying jazz piano and arrangement in Berklee College of Music, Asterios relocates to Athens where he forms his own bands, plays with numerous Greek artists and never stops exploring different musical styles.
He has been the hammondist of choice for visiting artists from the US and Europe such as Stanton Moore, Gergo Borlai, Keith Carlock, Richard Smith, Tasha's World, Alex Foster and Warrior Soul's Kory Clarke.
He taught music theory, harmony, jazz piano and ensembles at "Filipos Nakas Conservatory".